Results
@ Elmwood Park

11/22/2021

@ Elmwood Park

11/23/2021

@ Elmwood Park

11/24/2021

vs. Elgin

11/29/2021

@ Downers Grove South

12/04/2021

@ Leyden

12/11/2021

vs. Glenbard North

12/13/2021

vs. Proviso East

12/17/2021

@ Fenton

12/18/2021

@ Maine East

12/27/2021

@ Maine East

12/28/2021

@ Maine East

12/29/2021

@ Maine East

12/30/2021

@ Maine East

01/08/2022

@ Hinsdale South

01/14/2022

vs. Stagg

01/15/2022

vs. WILLOWBROOK

01/18/2022

vs. MORTON

01/21/2022

vs. West Chicago

01/22/2022

@ Hoffman Estates

01/25/2022

vs. Downers Grove South

01/28/2022

@ Evergreen Park High School

01/29/2022

@ Proviso East

02/04/2022

@ Elk Grove

02/05/2022

vs. Niles West

02/08/2022

vs. Hinsdale South

02/11/2022

@ MORTON

02/12/2022

@ WILLOWBROOK

02/15/2022

vs. Wsc

02/22/2022

vs. Wsc

02/23/2022

@ Ihsa

02/23/2022

@ Ihsa

02/23/2022

@ Ihsa

02/25/2022

@ Ihsa

02/25/2022

vs. Ihsa

02/28/2022

@ Ihsa

03/01/2022

@ Ihsa

03/01/2022

vs. Ihsa

03/01/2022

@ Ihsa

03/02/2022

@ Ihsa

03/02/2022

vs. Ihsa

03/02/2022

@ Ihsa

03/07/2022

@ Ihsa

03/07/2022

vs. Ihsa

03/08/2022

@ Ihsa

03/10/2022

@ Ihsa

03/10/2022

@ Ihsa

03/10/2022

@ Ihsa

03/10/2022

@ Ihsa

03/11/2022

@ Ihsa

03/11/2022

@ Ihsa

03/11/2022

@ Ihsa

03/11/2022

vs. Ihsa

03/11/2022

@ Ihsa

03/12/2022

@ Ihsa

03/12/2022

@ Ihsa

03/12/2022

@ Ihsa

03/12/2022

vs. Ihsa

03/15/2022
News
There are no current announcements.
BOYS BASKETBALL | Varsity
Addison Trail Boys Basketball Team to host fundraiser to support those dealing with pediatric cancer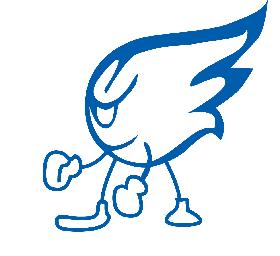 Members of the Addison Trail Boys Basketball Team invite everyone to join them on Dec. 20 and Feb. 7 to raise funds for Go4theGoal, an organization whose mission is "… to improve the lives of children battling cancer by providing financial support, developing and implementing unique hospital programs, funding innovative research and granting personal wishes." For more information, go to
www.go4thegoal.org
.
Addison Trail is partnering with Leyden High School District 212 to participate in Go4theGoal's Lace Up 4 Pediatric Cancer® program, through which the players and coaches will wear gold shoelaces during the games. Proceeds from the laces and a Split-the-Pot raffle will be donated to the organization. Raffle tickets will be sold during all games on Dec. 20 (freshmen at 4:30/6:00 p.m., sophomores at 4:30 p.m. and varsity at 6 p.m.), and the winner will be announced at the end of the third quarter of the varsity game.
For questions or more information, contact Addison Trail Head Boys Basketball Coach Brendan Lyons at
blyons@dupage88.net
or 630-458-4380.
Team Rosters
No.
Name
Pos
Hgt
Wgt
Class
No.
Name
Pos
Hgt
Wgt
Class
There is no roster available.